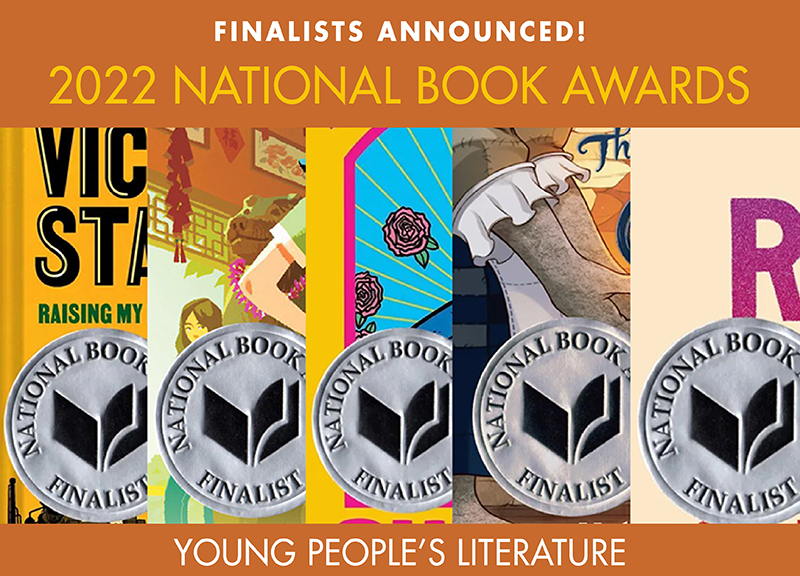 The finalists for 2022 National Book Award for Young People's Literature have been announced. Here are their reviews from SLJ.
Readers will enjoy learning about a not very well-known designer and inventor of flying machines, making this book a missing link in collections about aviation and flight.
A must-purchase for all YA nonfiction collections, Ogle's work speaks directly to what so many young people experience and offers them hope.
Another great addition to this heartwarming series that introduces young readers to STEM activities along with a lesson about giving back to one's community.
A highly recommended purchase for every school and classroom library.
A delight to read. Recommend for all libraries for a fresh look at the impact on native species of the settlement of America.
Recommended for all readers.
This life story of an important female pioneer in the sciences is highly recommended for middle and high school nonfiction collections.
This could easily be a story hour favorite. Recommended purchase for any children's collection.