Presented by: Simon & Schuster Children's, Nobrow Press, and Lorimer Children & Teens and School Library Journal
Event Date: Wednesday, October 5, 2022
Join Simon & Schuster Children's, Nobrow Press, and Lorimer Children & Teens to hear about their latest titles featuring positive representation of LGBTQIA+ themes and characters. Spanning every genre, from romance, to mystery, to fantasy and more: these publishers will cover the spectrum of hot upcoming titles for middle grade, teen, and young adult readers, allowing you to stock your shelves with don't-miss titles that patrons will clamor for.
Featured Titles:
She Gets the Girl, She's All That meets What If It's Us in this New York Times bestselling hate-to-love YA romantic comedy from the coauthor of Five Feet Apart Rachael Lippincott and debut writer Alyson Derrick.
Thieves, A shōjo manga-inspired high school romance heist comic by French cartoonist Lucie Bryon, about a girl who discovers she's a narcoleptic kleptomaniac and finds love along the way. Tillie Walden calls Thieves "a decidedly queer adventure – full of heart, tension, beauty, and so much love," and Molly Knox Ostertag says it's "a rambunctious, charming story about high schoolers partying, falling in love, and committing acts of reverse larceny."
Presenters:
Joe Stacey, Digital Marketer & Sales Coordinator, James Lorimer & Company Ltd.
Jacob Shapiro, US/Canada Sales & Marketing Manager, Nobrow/Flying Eye Books
Nicole Benevento, Children's Library Marketing Manager, Simon & Schuster Children's Publishing
Sponsored by: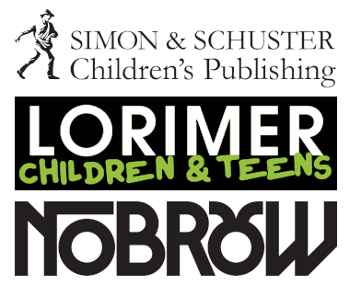 Follow us on Twitter! @SLJournal #SLJLGBTQIA+
Need help getting registered? Send us an email describing your problem.