So. Many. Translations!!! Here is a list of those titles I saw this year that I just thought were super. You probably won't see most of them winning the major awards. You probably won't even see most of them on the end of the year "Best of" lists. Even so, they're stellar and they deserve our love.
Why oh why do we ever have to do anything other than read? So many wonderful books to look forward to in 2020!
Travis: Today we're throwing it back to our episode with Chris Grabenstein. In this episode, Grabenstein takes us behind the scenes of his book Mr. Lemoncello's Library Olympics. He's as much fun as his books. We hope you get a chance to listen (or re-listen) to this episode.
You'll find in this list that I have a fairly broad definition of what constitutes "photography". By my thinking, it doesn't matter if it's a Getty Image or Nonfiction or Photoshopped or of models and silhouettes. If the book relies on the art of photography in any manner, it has a home on today's list.
Several of the children's literature review journals have announced their "Best Books of the Year" lists. We've discussed many of the most frequently cited titles on Heavy Medal...but what about the ones we missed?
here are, as it happens, a couple really good books with strong messages out each and every year. The trick is finding the best books with the right message. Consider the following books then.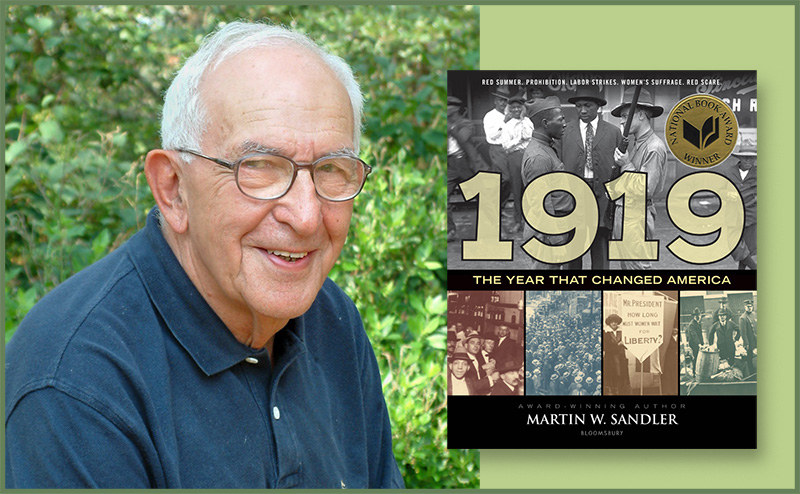 SLJ spoke to Martin W. Sandler, author of 1919: The Year That Changed America, about his 2019 National Book Award for Young People's Literature, his creative inspiration, and his extensive research process.
In 2015, Kwame Alexander "picked up" a Newbery award for his groundbreaking title, The Crossover. The book had everything in it. Verse, basketball action, heart and soul. It was really no wonder it was chosen for the most esteemed award in children's literature. But I wondered how this title would look as a graphic novel.
2020 is going to be a great year for YA books. Here are 20 of the titles I'm most anticipating. I feel like this year we truly CAN judge a book by its cover--so many amazing covers!