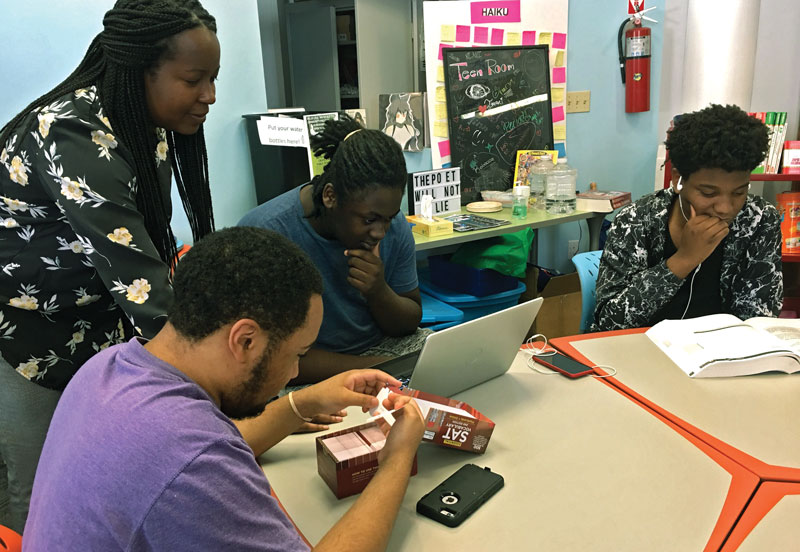 Libraries can provide safe spaces from bullying and overpolicing.
In the first day at his new school, Leo Denton has one goal: to be invisible. Attracting the attention of the most beautiful girl in his class is definitely not part of that plan- especially because Leo is a trans guy and isn't out at his new school. Then Leo stands up for a classmate […]
This inclusive and respectful guide should be part of all curricula about family, gender, and sexuality. Short, accessible, and important.
16-year-old Ellis's biggest worry is the end of the world. When her new friend Hannah appears to be a doomsday prophet, Ellis finally starts to take real action. But will anyone believe her? And is Hannah telling Ellis the whole story?
TLT teen contributor Elliot shares their post Pride thoughts.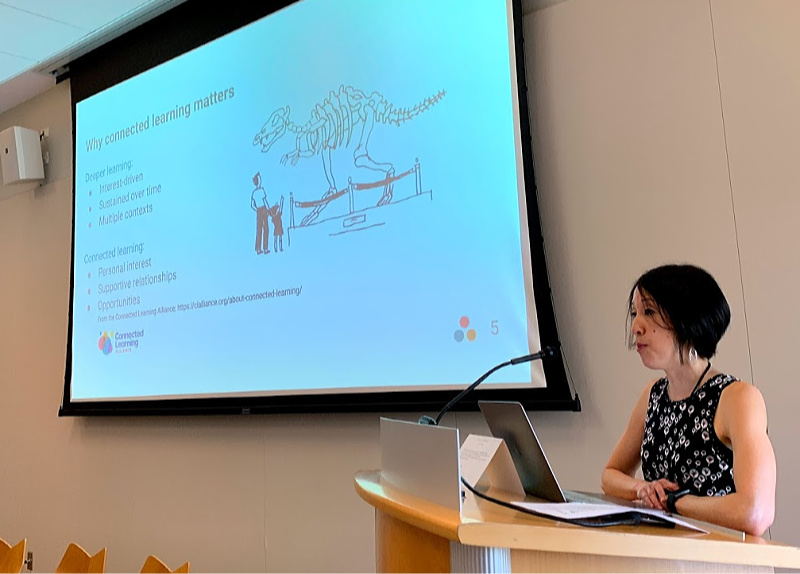 Getting more families into libraries is one goal of the FamLAB Project, which has tapped a cross-sector cohort to expand out-of-school learning opportunities for young children and their families.
This thorough if somewhat disjointed examination of the events before, during, and in the aftermath of the Stonewall Riots gives young readers an overview of the LGBTQ+ activism of the 1950s and 1960s.
You know how I'm always going on and on about how what I really want is just a book of endless dialogue because that's what I like—strong characters just talking? Well, with this book, I get that. Hand this to readers who like different formats and their romances more on the cerebral side. Good fun.
YA author Amber Smith talks about the constantly twisting road that led her to being out, happy, loved, and incredibly proud of the life she's created.