Children should be encouraged to look closely at the world around them and ask questions. These recently published titles for preschool and early elementary students will do just that as they build a solid foundation for STEM work and wonderings.
With each turn of the page, Here and Now celebrates the beauty, magic, and wonder of every moment and the interconnectedness of all things. Written as a "real-time meditation" (author's note), the spare picture book reads like a recipe for living life more fully present.
How do animals and plants survive weather extremes like cold, heat, and drought? The concept of dormancy and variations of this biological process, which include diapause, hibernation, torpor, brumation, and estivation, are the subject of an engaging work of expository nonfiction by Marcie Flinchum Atkins. Employing a patterned text, figurative language, and series of lively verbs, Flinchum compares and contrasts different forms of dormancy in mammals, birds, insects, reptiles, and even in plants.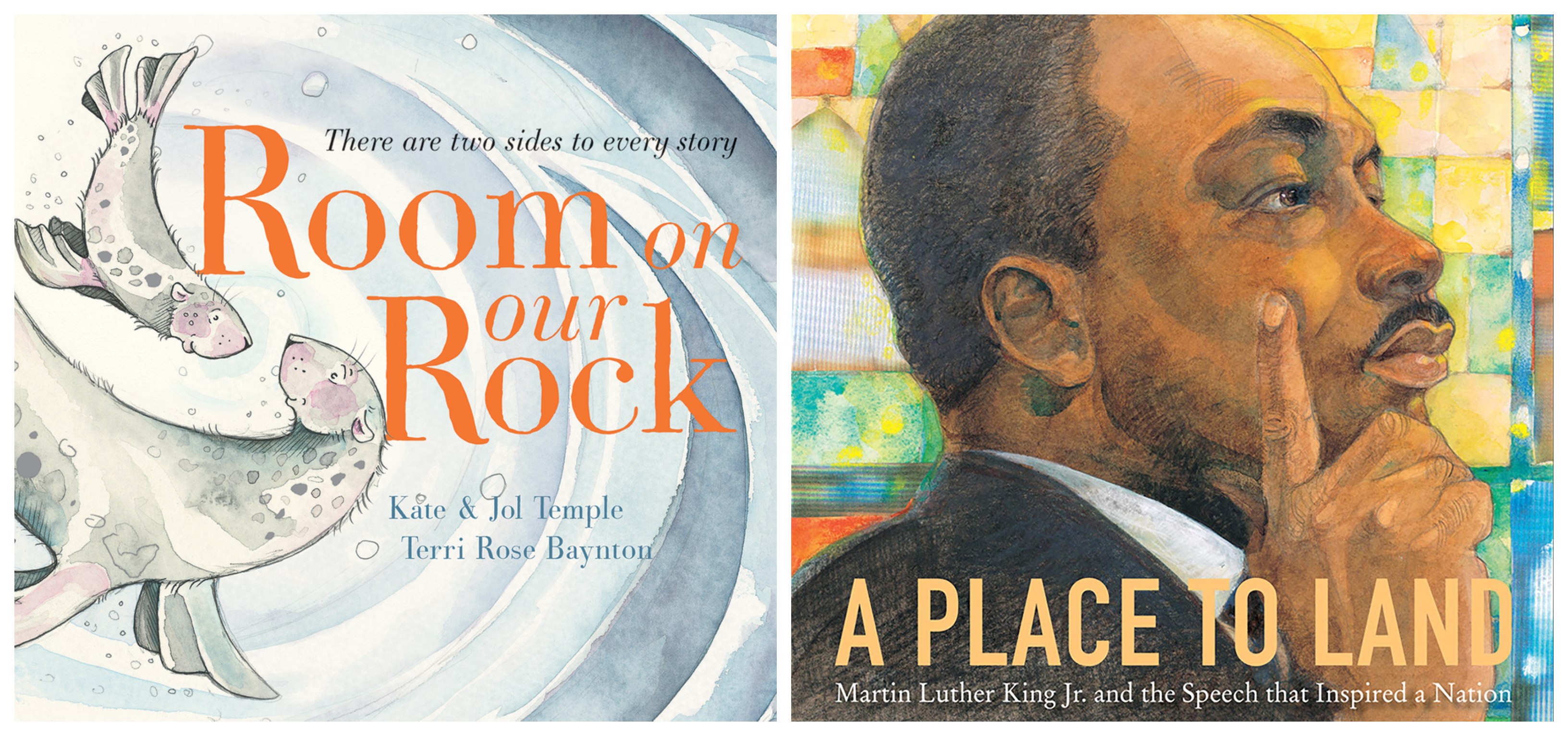 "Room on Our Rock" and "A Place To Land" honored by National Council of Teachers of English.
The titular question of this picturebook is one that anyone who appears or sounds different in a given social community has probably heard. Though simple in its phrasing, the implications for asking and answering "Where are you from?" are anything but simple.
Teaming up for the first time, Newbery Medal-winning author Kwame Alexander and two-time Caldecott Honoree Melissa Sweet have crafted a joyous and contemplative ode to reading.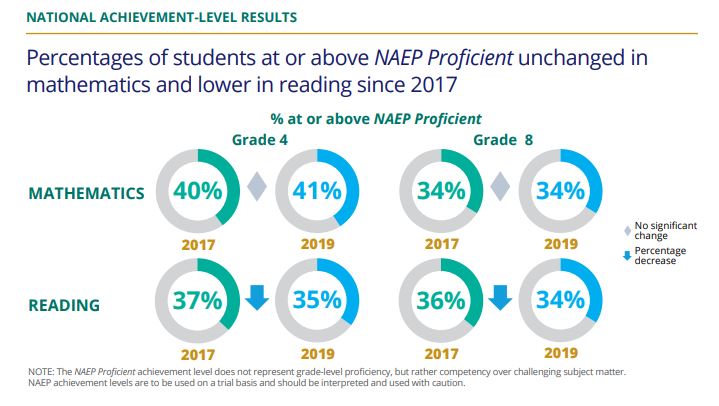 Fourth- and eighth-grade reading levels have declined since 2017, according to the Nation's Report Card from the National Center for Educational Statistics.
The Undefeated, a new picture book created by acclaimed author Kwame Alexander and award-winning illustrator Kadir Nelson has been described as "a love letter to America. To black America" (book jacket). The text is a poem that traverses the history of the United States, tracing the trauma and the triumphs of Black / African American experiences from enslavement to the Civil Rights Movement to Black Lives Matter.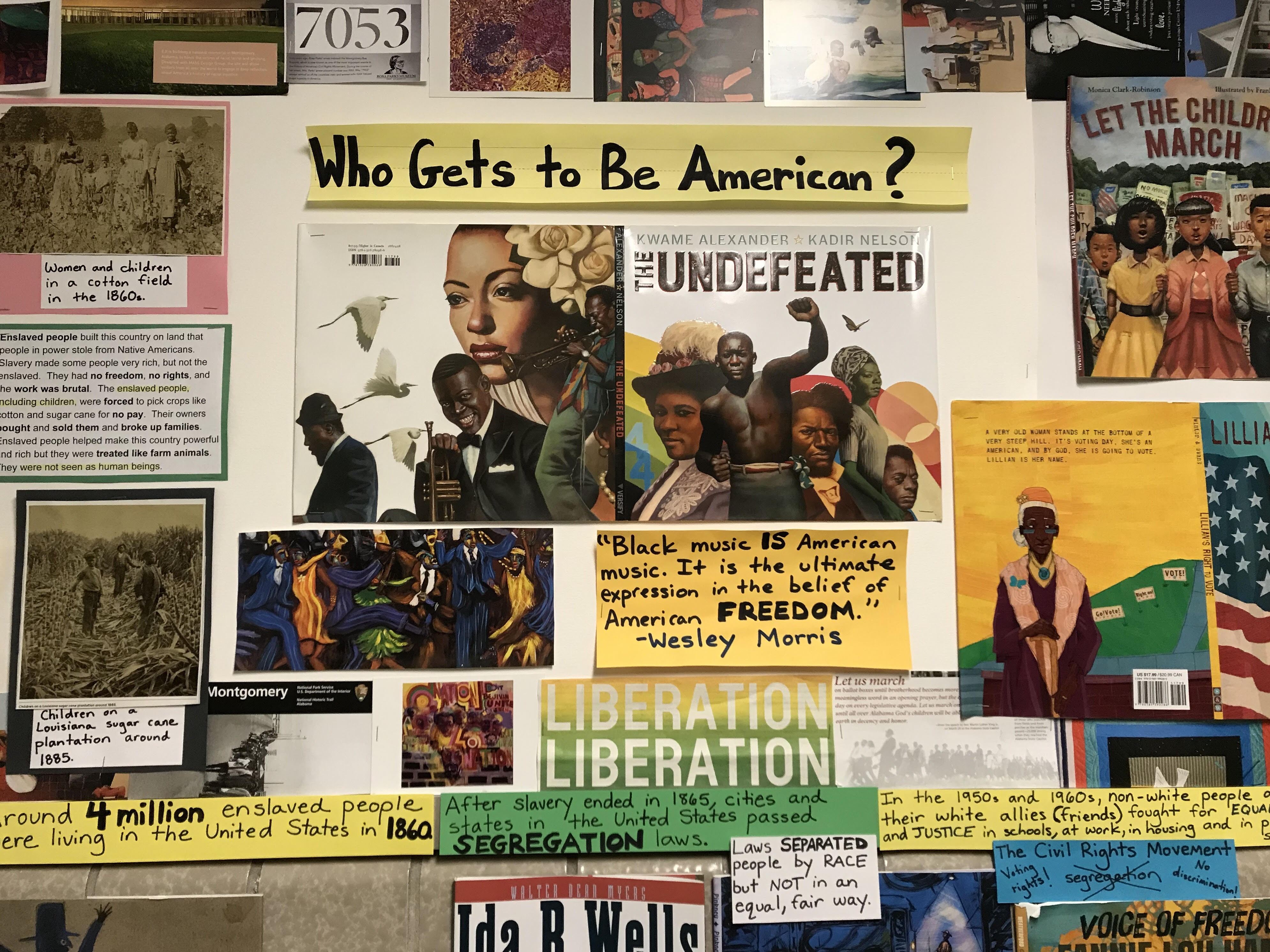 The New York Times Magazine's 1619 Project and companion curriculum is being used by teachers to change the narrative of American history lessons in the classroom.