Filmmaker Ava DuVernay is adding educational resources to her productions, starting with a learning companion to When They See Us, and more news and resources in this issue of News Bites.
Filmmaker Ava DuVernay is adding educational resources to her productions, starting with a learning companion to When They See Us. Also in this edition of News Bites, the Library of Congress moves the National Book Festival online; the Eric Carle Museum of Picture Art tries an online exhibition; virtual programs for the upcoming World Environment Day and World Oceans Day; and more.
---
Education materials for When They See Us
Award-winning director/filmmaker Ava DuVernay has added resources for classrooms and independent study to her productions. DuVernay's company ARRAYnow is launching an initiative that will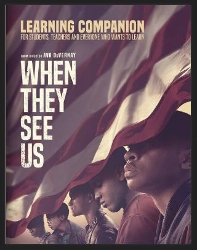 offer free learning guides for students to accompany TV and film productions.
The initiative, ARRAY101, was created in partnership with Participant, a media company "dedicated to entertainment that inspires audiences to engage in positive social change."
The first set of classroom resources is about DeVernay's four-part Netflix series, When They See Us, about the five young Black men wrongfully accused of and jailed for a rape in Central Park in 1989. The education materials include a learning companion guide to download and a field study lesson on media bias and data analysis.
---
Library of Congress Takes 2020 National Book Festival Online
The Library of Congress (LOC) National Book Festival (NBF) will go online to celebrate "American Ingenuity." The 20th NBF will spotlight "the creativity and inspiration of

some of the nation's most gifted authors" over the weekend of Sept. 25-27. The festival lineup includes Madeleine Albright, John Grisham, Joy Harjo, Jenna Bush Hager, Colson Whitehead, Melinda Gates, Kate DiCamillo, and Jason Reynolds.
"In a time of social distancing during the coronavirus pandemic, people around the world have turned to books for inspiration," the LOC press release said. "As a result, the festival will move online to serve a global audience and demonstrate how authors and their stories help to connect and illuminate the world."
---
Virtual World Oceans Day Program
On Monday, June 8, at 4 p.m. and 10 p.m. EDT, San Francisco's Exploratorium will present two virtual programs for World Oceans Day. The first program will be primarily intended for families with kids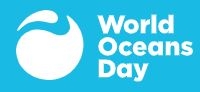 ages eight and older, while the second is designed for ages 16 and up. The programs will be available on the Exploratorium website, Facebook page, and on YouTube.
World Oceans Day is a global celebration and part of a growing movement to protect and preserve Earth's life support system. The Exploratorium's programs will include discussions and films that explore the sights and sounds of the sea and the shoreline of San Francisco Bay.
The first program will include several segments, including a music video to celebrate the return of the porpoise to the San Francisco Bay, and discussions of tides, currents, and waves and about ocean-going robots exploring the ocean in ways humans cannot.
---
Esports Summer Tournament
The High School Esports League has opened registration for its Summer Open, an eight-week nationwide gaming tournament that begins on June 22. Players can compete in matches in 11 different games and win up to $250 in scholarships.
---
Winners of 2020 Ezra Jack Keats Foundation Bookmaking Competition
The Ezra Jack Keats Foundation, in partnership with the New York City Department of Education, announced the winners of the 34th annual Ezra Jack Keats Bookmaking Competition. for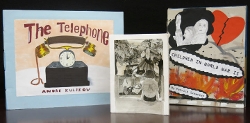 grades 3-12. City winners receive $500.
Winners
Grades 3-5: World War II, by Patrick Szewczyk (Grade 4, author/illustrator), Queens
Grades 6-8: The Telephone, by Andre Kulikov (Grade 8, author/illustrator), Brooklyn
Grades 9-12: The Comforts of Home, by Nadine Baidan (Grade 11, author/illustrator), New York
---
Virtual Field Trip for World Environment Day
In celebration of World Environment Day, Itron and Discovery Education will present the "Internet of Things: Infinite Possibilities Virtual Field Trip." Students in grades 6-9 and families can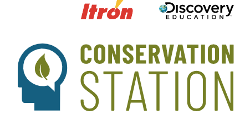 register for the free program.
During the experience, students can see how the internet they use in their everyday lives can conserve natural resources, protect ecosystems, and create safer, more sustainable communities. Students will also be given insight into the world of cutting-edge smart technology and sustainable innovation with real-world STEM professionals.
The United Nations' World Environment Day, celebrated on June 5 since 1974, "dedicates time for the global community to reimagine human's relationship with nature." This year's theme, Time for Nature, "empowers students to connect the dots between natural resources and human impact by focusing on innovative solutions to today's most pressing challenges."
---
New podcast helps parents cope with COVID-19
On Balance: Parenting and Education is a new podcast designed to help parents manage in-home learning, working and life. Produced by Blue School, an independent school in New York City, each weekly episode will feature an educator or expert who will provide parents with insight and practical ideas. The first episode discusses mindfulness, helping children express themselves through art, and media literacy.
It is available via iTunes ,Spotify, Stitcher, and the school's website.
---
Eric Carle Museum presents online exhibition
The Eric Carle Museum of Picture Book Art is presenting its first online exhibiltion, ART in PLACE: Social Distancing in the Studio. Illustrator and author Mo Willems The Carle's chief curator Ellen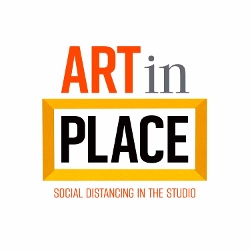 Keiter co-organized the exhibition, in which 21 picture book artists, isolated in studios around the world, share their most recent work and show photographs of their studios and discuss the importance of creativity.
The goal of the exhibit is to "provide solace to everyone counting on picture books during this challenging time," according to the museum's press release. Said Willems, "Science is going to get us out of this, but art is going to get us through this."
The museum encourages kids creating art at home to please share it with us on social media using #CarleArtInPlace.