Schools and libraries closed due to the COVID-19 outbreak may open Wi-Fi networks for use by the general public without jeopardizing E-rate funding.
Schools and libraries closed due to the COVID-19 outbreak may extend their E-rate supported Wi-Fi networks for use by the general public while on school or library property. That's according to the FCC (Federal Communications Commission), which clarified yesterday that offering this service to their communities would not jeopardize these institutions' federal E-rate funding.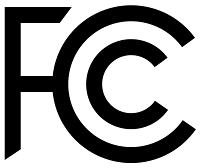 Specifically, libraries may offer access to E-rate funded services on their premises as well as services that are "integral, immediate and proximate to the provision of library services to library patrons." And because the mission to serve the public is ongoing, libraries are permitted to allow the public to access E-rate funded services even when they are closed to the public due to the coronavirus pandemic, according to the FCC announcement.
Similarly, closed schools may allow access to E-rate funded services "to community members who access the Internet while on a school's campus" so long as they do not charge for the use of the service.
"We hope that this reminder will promote connectivity to Americans impacted by the disruptions caused by the coronavirus pandemic," reads the announcement. "We leave it to individual schools and libraries to establish their own policies regarding use of their Wi-Fi networks during closures, including hours of use."
The State Educational Technology Directors Association (SETDA) and the American Library Association (ALA) were among several organizations filing requests to the FCC for this allowance.
"America's 16,557 public library locations are essential nodes in our nation's digital safety net—connecting people with no-fee access to computers and the internet, lending internet hotspots and devices, and providing digital literacy training and expansive learning and enrichment digital collections for all ages," according to ALA's March 23 release urging libraries to open their Wi-Fi.
"The COVID-19 pandemic is disrupting this safety net and spotlighting the persistent digital gaps for more than 20 million people in the United States, including millions of school-age children and college students forced out of classrooms and many more workers also displaced."
Financially supported by the Universal Service Fund, the federal E-rate program provides discounted telecommunications, Internet access, and internal connections to eligible schools and libraries. Discounts range from 20 to 90 percent and are based on the poverty level of the schools.