Students can learn about the environment and conservation and celebrate Earth Week 2021 with these resources and educational opportunities.
The theme for Earth Day 2021 is Restore the Earth. There are many educational resources for educators and students and ways to get involved with Earth Week activities, including attending virtual summits and celebrations.
During Earth Week, educators and students can join climate action summits with activists, educators, researchers, musical artists, influencers, and others.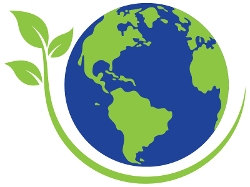 EarthDay.org, along with Education International, the Hip Hop Caucus, and Earth Uprising, will hold three days of digital climate action summits from April 20 to 22.
On April 20, the global youth climate summit will be followed by "We Shall Breathe," a virtual event in the evening that will examine climate and environmental justice, connecting the climate crisis, pollution, poverty, police brutality, and the pandemic, within a racial justice framework.
On April 21, Education International presents "Teach for the Planet: Global Education Summit," a multilingual virtual summit focused on the role educators play in combating climate change and the need for transformative climate education.
On Earth Day, April 22, EarthDay.org will produce the second Earth Day Live digital event, a multihour, multichannel livestream with workshops, panel discussions, and special performances. EarthDay.org has also partnered with Global Environment Media, a TV and educational platform, to carry Earth Day Live on their cable, satellite, and IPTV platforms.
EarthDay.org also has an Education Resource Library for classrooms and at-home learners, including advocacy packets that offer students background information, ideas, and sample letters for creating change in their community. There is also a new environmental teach-in toolkit.
For more information on all resources and to view the event, go to earthday.org/earth-day-2021.
In addition: