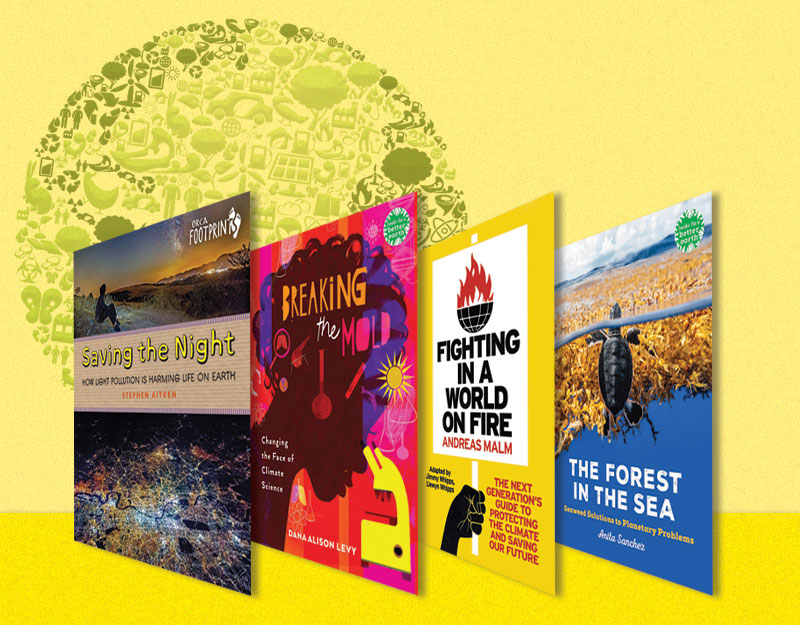 With engaging design, impeccable research, and actionable suggestions for making an impact, these four middle grade & YA titles discuss what strides are being made by scientists, activists, and young people who are fighting to save the planet they've inherited.
Recommended purchase for art and children's books scholarship.
Highly recommended for middle school collections.
Recommended for purchase in a school or public library, this work is historically accurate on an underrepresented topic in the curriculum.
A must-have for school libraries; perfect for author studies, lessons on book awards, and all fans of Pinkney's work.
An excellent choice for art classes, courses on writing and craft, and biography shelves.
A necessary addition to all collections, warmly illustrated and beautifully told.
A curious and appealing biography that is recommended where literary classics are popular.
A good choice for genre studies shelves.