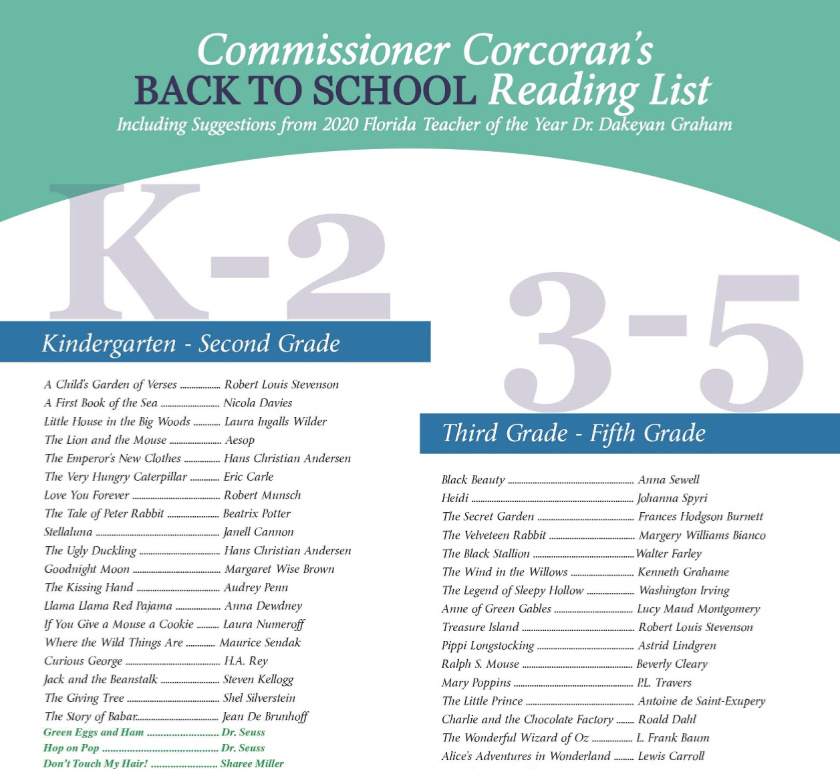 A back-to-school reading list by the Florida Department of Education has drawn sharp criticism for its lack of diverse books, predominance of old titles, and overall lack of relevance to students.
Can you guess the classic children's book by its scathing one-star review on Goodreads or Amazon? There's nothing cute or funny about a child who uses bad grammar, decides to hate people, thinks she knows better than adults, and hollers like a toddler whenever she wants something. Click here for the answer. Why do I […]
A good, simple biography on a lesser-known creator of a very famous landmark. It could serve as an excellent supplement to a collection of art or landmarks but not a first purchase.
With its captivating illustrations and simple language with word repetition, this book would be an exceptional read-aloud for classrooms or storytime, or for an adult reading one-on-one with a child. A must-have for all libraries serving children.
The children and dolls in the story offer readers a plethora of positive messages and the story itself is fun and creative, making this a good choice for most collections.
At times, the chapters feel almost too informal or unsupported by facts, something that is not helped by translation. That said, Perez does a great deal to combat toxic masculinity and celebrate intimacy, and this consent-centered book certainly fills a need. Recommended for collections serving older teens.
A sweet additional purchase for libraries looking to add a poetic flight of fancy to their collections.
A secondary addition, possibly for therapy, in much older children.
This charming book is a great way to deliver the message to children not to jump to conclusions or judge someone before they know them. A solid addition to most collections.