On SLJ's Facebook page, readers respond to recent stories. Here's just a sample of what they are saying.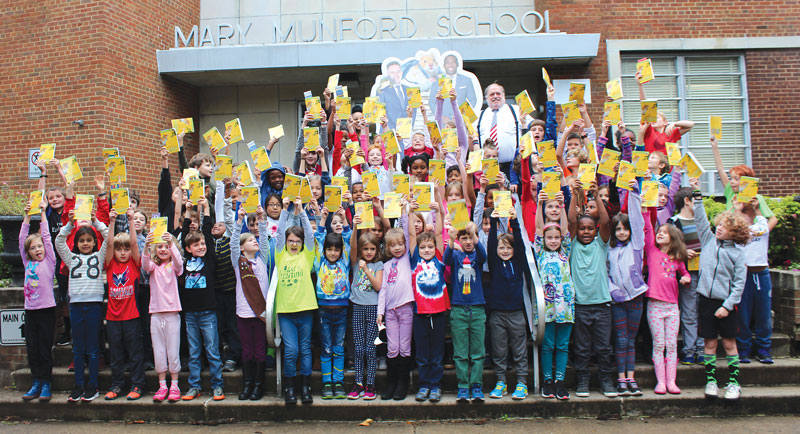 Candace Lewis I don't know about this one. I personally HATED being told what to read in school and it resulted in me not reading a full book until after I graduated from college. Fast forward and I'm now a librarian. There are good intentions here, but I'm not sold on this idea personally.
Rebecca Irwin My school did an all-school read last year with The World According to Humphrey. The feedback from teachers and students was extremely positive. We started off our mornings reading a chapter, and students had the chance to respond to our question of the day. Students couldn't wait to find out what was going to happen, and teachers said they really enjoyed starting the day reading with their students.

---
Bari Coslow Like the library and bookstore, the parents should decide what they feel is appropriate for their child. These Little Free Libraries are wonderful additions to the area. They are not meant for only children of a specific age but ALL readers, regardless of age.
Marcia Dressel I've been wondering how long it would take for LFL users to see the value of curation and an actual LIBRARIAN.
Crystal S Joyce ALL libraries serve ALL readers.
---
Sherri Lazenby I firmly believe that we need to be teaching our students about Black history and culture year-round and fight against bias and prejudice. However, as a white teacher in a predominantly African American and Hispanic/Latino school, I need specifics on what needs to be changed.