Students can study the science of baseball—and the sport can help teach the kids key STEM concepts—thanks to this new multi-year content collaboration.
Science and baseball are coming together for kids with a partnership between Discovery Education and Major League Baseball (MLB). The collaboration—which launched this week at Oriole Park at Camden Yards in Baltimore with the team's head groundskeeper analyzing turf samples with local middle schoolers—aims to get students to learn science and STEM concepts through baseball, utilizing the sport's wealth of data and possibilities in gameday experiences.
Different MLB-themed content has been integrated into Discovery Education's STEM Connect and Steaming Plus services for educators to access. There is a free trial for all of the products and resources, which include: videos on MLB-themed and science-related careers such as groundskeeper, data analyst and operations executive; STEM Projects Starters for tracking data or speed or altitude of balls hit; and STEM In Action, which involves baseball-related problems to be solved primary sources and other research and real-world information.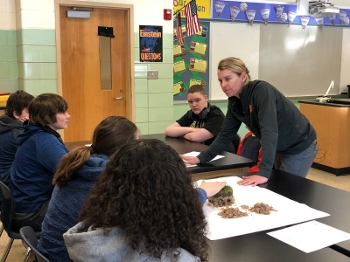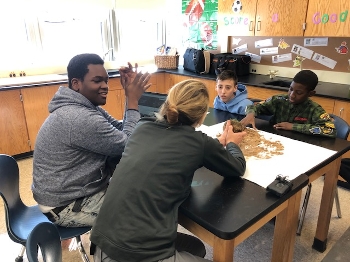 Orioles head groundskeeper Nicole Sherry talks about the science of groundskeeping with Baltimore students.
Read the full press release below: